Revolutionary products are created through innovative thinking, teamwork, good partnership and hard work.
Industrial
In industry, operational reliability is the key behind a successful product. At CB Svendsen, we specialise in developing stable products with the latest technology.
Defense and Space
We also carry out projects that require an NDA. This may be relevant when collaborating with the Armed Forces or the spacetech industry.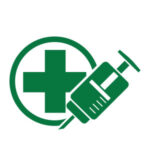 Medico
Medtech industry is subject to strict regulations and therefore places high demands on process management and traceability.
Consumer
Our strength lies in the delivery of high volume productions, without compromising on quality and professionalism – and at a fair price.
Marine & Offshore
The marine and offshore industry often uses high-tech and complex products to solve issues that may arise in operations, navigation and the like.
Web & IoT
We have collaborated with customers in the industry for many years and have built a strong portfolio that helps us ensure that we stay up to date.